FRIDAY
October 21, 2016

The candidates awkwardly roasted one another in one last showdown. A US soldier died supporting Iraqi forces in their advance on Mosul. Hyperpartisan pages are consistently feeding millions of followers false or misleading information.
HERE ARE THE TOP STORIES

In case you missed it: Trump and Clinton roasted each other at a charity dinner and it was awkward AF
Donald Trump delivered a stinging speech Thursday night at what was supposed to be a light-hearted charity event with a series of personal attacks on Hillary Clinton, drawing boos from the audience.
Clinton took a different tone. She praised the money raised for Catholic charities and the need for Americans to come together with respect — even if they disagreed on issues.
The Al Smith Dinner is where candidates traditionally make jokes about each other and share a stage one last time before the election. This one, like this whole election, was definitely ~memorable~.
WE'RE KEEPING AN EYE ON
A US Soldier was killed in Iraq, as the fight to take back Mosul from ISIS continues.
The US lost its first soldier in the Mosul offensive on Thursday. The Pentagon said the service member was killed in a bomb blast while helping Iraqi forces, The New York Times reports.
ISIS fighters put up a fierce resistance as Iraqi special forces attempted an advance on the fourth day of battle, according to Al Jazeera.
For reference, here's what you need to know about the biggest battle against ISIS in Iraq.
Iraq's Golden Division Special Forces moving toward Erbil from Baghdad to get ready for the Mosul offensive, Oct. 11, 2016. Warzer Jaff / BuzzFeed News
DID YOU HEAR ABOUT THIS?
You should probably think before you trust the news you see on Facebook.
Hyperpartisan Facebook pages and websites are consistently feeding millions of followers false or misleading information, BuzzFeed News has found.
The review of more than 1,000 posts from six large pages on the right and left found that the least accurate pages generated some of the highest numbers of shares, reactions, and comments— far more than the three large mainstream political news pages analyzed for comparison.
The right-wing pages are among the forces — perhaps as potent as the cable news shows that have gotten far more attention — that helped fuel the rise of Donald Trump.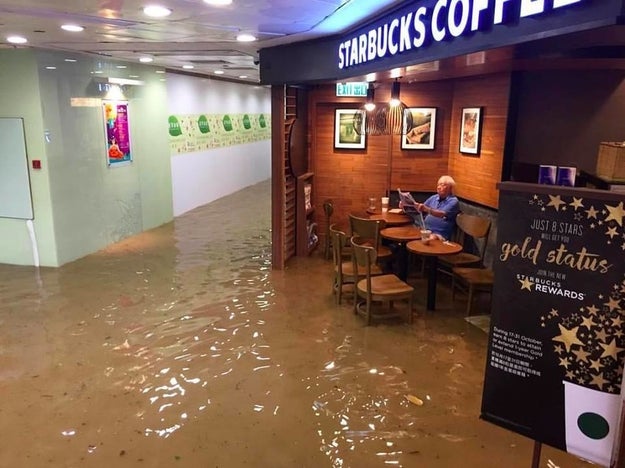 WEEKEND READS
The anti-Nate Silver: As the final weeks of the presidential campaign devolve into accusations of conspiracy and fraud, the most-talked about Trump supporter might be Bill Mitchell, a poll-hating Twitter pundit who has no official role with the campaign.
Meet Fancy Bear: For the first time in history, Washington has accused a foreign government of trying to influence the US election. BuzzFeed News investigates the Russian group accused of hacking the US election — and finds they've been practicing for this moment for a long time.

I'm With Him: BuzzFeed News speaks to the women who are standing by Donald Trump, no matter what he says or what other women say he's done to them.